Max handles a range of trademark, copyright, design right and other 'soft-IP' issues, both litigating and providing non-contentious advice. Anti-counterfeiting and infringement cases form significant strands of his workload, and he has gained useful experience as part of a team for a global multinational, coordinating massive pan-European invalidity proceedings against a notorious trademark squatter. He also has a particular interest in advertising law – he specialises in 'greenwashing' in marketing claims.
The concrete and the practical play important parts in Max's thinking. He first got excited about intellectual property because he loved its essential connection with tangible products, and now he strives to ensure that his advice is as concrete and practical as the goods and marks it relates to. Clients can expect pragmatic, hands on assistance from him, spiced with creative insights into the quickest, most efficient ways to resolve their problems. They can also expect a tenacious approach to disputes – Max particularly enjoys complex litigation, bringing to it a degree of 'legal nerdiness' and a wholehearted commitment to his client's cause.
Before joining Leeway, Max completed work placements at several major international and domestic law firms, where he focused on several IP mandates. He also took a Masters degree in Information Law, with a particular focus on advertising law.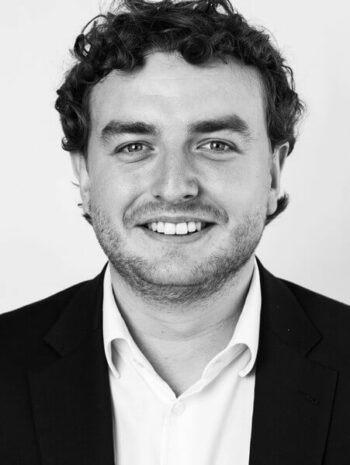 MAX VAN OOSTRUM
Medewerker, advocaat
+31 (0)20 333 11 30
+31 (0)6 83 57 99 13
max.vanoostrum@leeway.nl