Michiel is a specialist in intellectual property and media law with a particular focus on acting for clients in the digital business and retail sectors. Experienced in a wide range of international IP work, from IP transactions (including complex joint ventures, M&A deals and licensing structures), to IP litigation up to Supreme Court level, he is particularly focused on trademark and trade name, design right and copyright matters. In addition, as a leading force in media and entertainment work, he boasts wide-ranging expertise in digital media and content issues, including such niche areas as TV formats, music publishing, and collective rights, as well as betting and gaming laws, advertising, libel and slander cases, and franchising, distribution and agency matters.
Retail is another particularly important industry sector for Michiel and his name is inextricably linked with the names of many of the region's largest retailers. However his experience spans a number of other significant industry sectors, from advertising and marketing, broadcasting, music and publishing (both traditional and new media), to telecoms, fashion and beauty and information technology.
Clients praise Michiel's combination of technical expertise and efficiency with a laser-like focus on their needs and constraints, which is music to the ears of a lawyer who gets real satisfaction from acting as a trusted advisor to exciting and ambitious businesses. Whatever the matter, Michiel is keen to gain a deep understanding of his clients' businesses so that he can provide commercial advice on the most business-critical developments – ambitious and innovative expansion plans are his meat and drink.
This commercial acumen has been put to good use recently in establishing the Netherlands operations of a number of leading international media and music companies.
Before establishing Leeway Advocaten, Michiel was a partner at Osborne Clarke and Baker McKenzie where he headed the IP & Media departments. He worked at international law firms for more than 16 years, starting his career at Allen & Overy in Amsterdam, and in 2006/2007 worked as a foreign attorney at Fenwick & West LLP in San Francisco in the Licensing, IP and Technology Transactions Group.
Michiel Odink has registered the following principal (and secondary) legal practice areas in the Netherlands Bar's register of legal practice areas (rechtsgebiedenregister):
Intellectual Property rights / Media & Entertainment law
Based on this registration, he is required to obtain ten training credits per calendar year in each registered principal legal practice area in accordance with the standards set by the Netherlands Bar.
"Michiel is reliable, responsive and analytically sharp." – Chambers Global: Intellectual Property (2022)
"Great people to work with: highly responsive, and provides commercially-savvy advice. Both Michiel and Jos clearly have a wealth of relevant experience and went above and beyond to bring about a highly favourable result in a settlement negotiation." – Legal 500 (2022)
"Michiel Odink is vastly experienced and his advice is always spot-on – there is no one better placed to answer trademark concerns than Michiel." – WTR 1000 (2022)
Donning the captain's armband, retail specialist Michiel Odink "combines big law firm expertise with a boutique approach and is a sharp and solution-driven adviser who is always willing to provide clear-cut business answers". – WTR1000 2020
"Michiel Odink gives so much more than his clients signed up for; he acts as a coach for clients and the business." – ILO Client Choice Award Trademark The Netherlands 2019
"Michiel has incredible knowledge and expertise; he can articulate matters in a way that is easy to grasp." – ILO Client Choice Award Trademark The Netherlands 2019
Michiel Odink was ranked as IP star (Trademarks) in Managing Intellectual Property 2019 IP STARS.
Michiel Odink was ranked among the 8 leading IP individuals in The Netherlands in Legal 500 2019 Intellectual Property: Trademarks, Copyrights and Design Rights.
"Michiel Odink stands out because he is able to solve a case in a way which the business, the legal department and the counterparty are all satisfied with the results." – Chambers Europe and Chambers Global: Intellectual Property, Mostly Trade Mark/Copyright 2017
"Michiel Odink of Leeway focuses particularly on the technology, retail and digital media sectors, with significant trade mark, copyright and advertising expertise. Clients say: 'He has the rare quality of understanding not only the client's needs but also constraints, with a combination of impressive technical expertise and efficiency'." – Chambers Europe: Intellectual Property, Mostly Trade Mark/Copyright 2016
"Michiel Odink… remains a highly-regarded figure in the Dutch market, and is best known for his activity in the music and publishing industries." – Chambers Europe: Intellectual Property, Mostly Trade Mark/Copyright 2015
"Michiel has the invaluable quality of combining outstanding legal advice with a strong client-oriented approach." – Client Choice Award Copyright, The Netherlands (2016)
"Michiel Odink is phenomenally pragmatic. Clients like that he is really accessible and explains difficult issues in a simple manner". – WTR1000 (2015)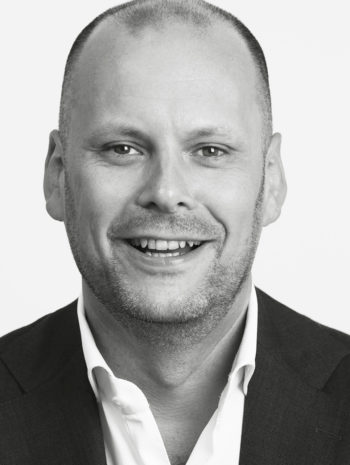 MICHIEL ODINK
Partner, attorney-at-law
+31 (0)20 333 11 33
+31 (0)6 43 95 83 40
michiel.odink@leeway.nl